Contact_force_transducer and plotting graph
I am doing a simple solid element column buckling validation. I am unable to get a proper graph for rcforc. I used Contact_force_transducer_penalty. The graph is showing zero force vs time unit. It seems like even if I have loaded force it is not in contact with the model at all. Could anybody suggest a proper way to get the right force?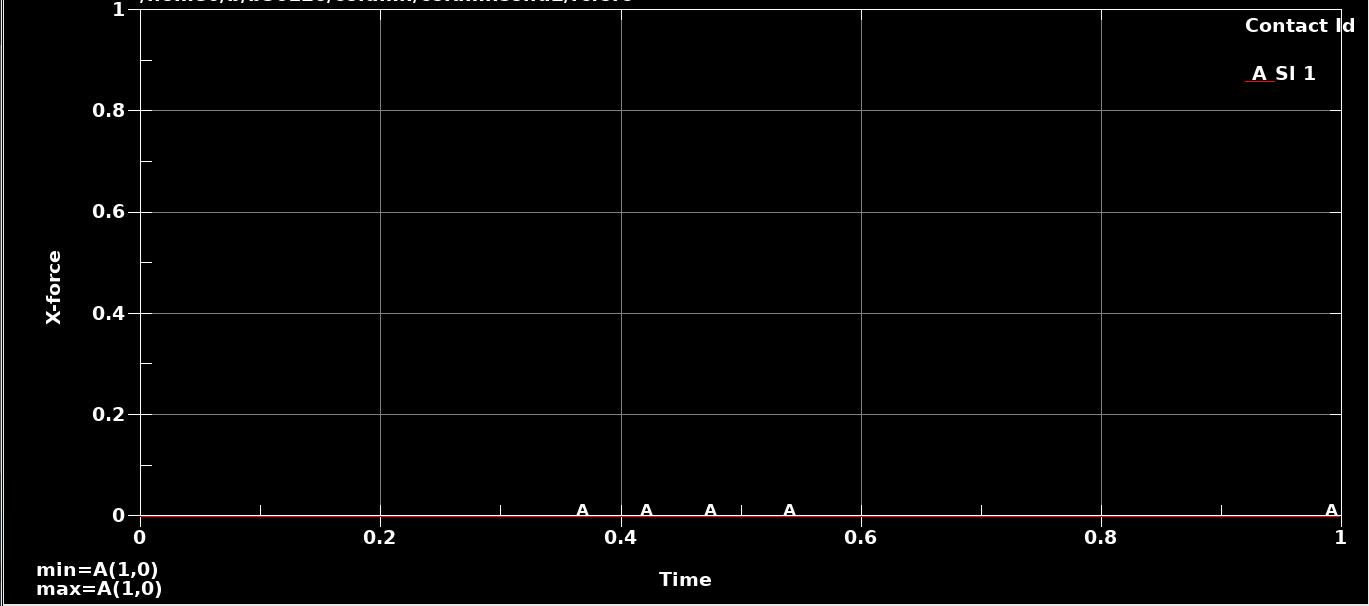 First off, does the contact between the beam and ground appear to be working?
Yes, it is working. The deflection animation is also working well. I feel I am somewhere wrong in the contact force inputs but couldn't figure exactly where the mistake is that I am not getting the correct plot.
Dear Sonlong,
*Contact_Force_Transducer is not really a contact, it is only used for extracting the force time-histories of single surface contacts like Automatic_General, Automatic_Single_Surface, Eroding_Single_Surface etc.
If you are having only a column supported at the bottom, you might use either contact or single point constraint. With SPC you won't account for any friction, is that the reason why you chose contact?
Cheers,
Ivaylo
Like @if4ou said, a force transducer is only for designating a specific region of a contact to output results for. You must have a constraint or another type of contact defined if it looks like it is responding how you think it should. 
Here is LSTC's overview of all the different types of contacts. Generally, you should stick to *Contact_automatic_surface_to_surface or *Contact_automatic_single_surface if you are just trying to model a contact between parts. 
https://www.dynasupport.com/tutorial/contact-modeling-in-ls-dyna/contact-types