Beam_to_Shell_Edge Contact
Dear Everyone,
I am modeling contact between a beam element and a shell edge but I am not satisfied with the response. 
From the figure, it seems that the beam is reflected back without physically touching the shell edge.
The contact keyword I selected is Automatic_General as it can be seen from the pictures attached. Can you please tell me what is going wrong?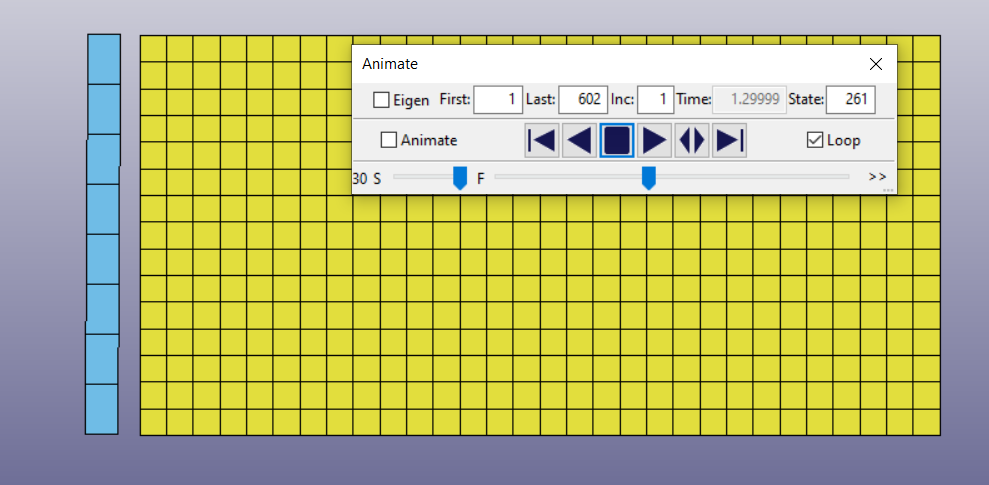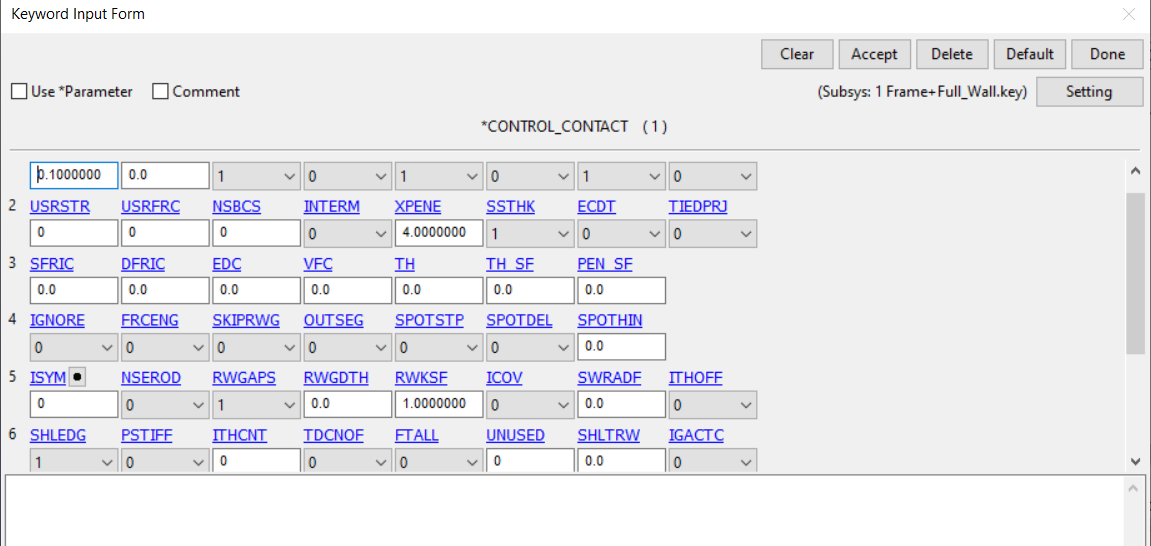 This topic was modified 2 weeks ago 2 times by
MEEES
Hi @meees, 
So by beam, you are talking about that blue part correct? Because that does not appear to be a beam element (1D) unless you have some visualization on. Is that a 2D or 3D structure?
@negativevolume thanks for replying!
The blue part is a beam element, but yes you are right, the visualization is on! In this case, everything is happening in a plan.
@negativevolume I have tried this contact before but does not work correctly as it considers that the edges of beams are defined based on an equivalent radius and not where they actually are. If you use the offset option does not work. Also, soft=2 is not allowed for this type of contact.
I'm not sure what you mean by that first point. The thickness of the beam should be taken into account for the contact unless you define a value for SST or MST (contact thickness). 
Those parameters are recommended for edge to edge contacts so I figured it was worth a shot.
Also, doing some more research you answer may be in the last paragraph of this link. Use *Contact_General and at 1D null beans are the boundary of those shells and make the contact between the current beam and these new null beams
https://www.dynasupport.com/howtos/contact/contact-between-beam-and-shell-elements